IAI RETURNS WITH A RADICALLY EXPANDED IAI LIVE SERIES
Hosted by the Institute of Art and Ideas
The Institute of Art and Ideas, the organisation behind the world's largest philosophy and music festival HowTheLightGetsIn, returns with an expanded IAI Live series, bringing you monthly evenings of debate and music at the cutting edge. The evenings will bring together world- renowned thinkers and musicians for a full night's entertainment in a virtual live venue.
IAI LIVE will return in the new year as a radically expanded series of evenings at the cutting edge, inviting audiences to debate, dance and discover alongside a stellar line up of pioneering thinkers and award-winning musicians. Taking place entirely online in an interactive, state-of-the-art virtual space, the evening's programme of events will encourage collective thinking on a global scale by providing international audiences access to world-leading speakers. Building on the extensive entertainment offering of the Institute of Art and Ideas' HowTheLightGetsIn Festival, IAI LIVE promises a full evening of intellectual, cultural and social enrichment.
Included in the evening's programme are the headline debate featuring challenging thinkers and commentators, solo talks from intellectual pioneers, and an opportunity to address your questions and thoughts to the speakers in exclusive speaker sessions. The evening will also be followed by award-winning documentary screenings and music performances, along with the chance to join the debate yourself in the events' unique social spaces.
Renowned for its critical edge and challenging nature, the Institute of Art and Ideas will host an unrivalled line-up of international philosophers coming head to head with influential politicians, scientists and cultural figures to discuss the big issues of today.
IAI LIVE will kick off their new year programme with their January 10th event 'The End of Everything'. The evening will commence with a Big Sofa interview with Catherine Heymans, who will then host a debate featuring Brian Greene, Sabine Hossenfelder, Michael Shermer and Eric Weinstein, exploring whether the dream of a theory of everything is nothing more than a futile illusion. Following this will be a solo talk by Michio Kaku titled 'The Quest for a Final Theory'.

The End of Everything: Monday January 10th – 6:00 PM BST:
Philosophy has often been seen as a hunt for a theory of everything, a single grand narrative that explains it all. In recent times science has had its own supporters for a theory of everything. Yet no theory of everything in philosophy or science has been forthcoming. And is it even possible? It would after all have to include itself. Can we conceive of a universe that also includes its causes and laws? Can a universe have no before and after, no 'outside'? And isn't a theory of everything itself bounded by its particular culture, language and mode of thinking?
Should we abandon the dream of a theory of everything and see it as an illusion born of hubris? Is the mistake not with the idea of a full explanation, but with the idea of 'everything', or as the Greeks would have said 'the One'? Or is it just possible that as Stephen Hawking once believed a theory of everything is just round the corner?
Solo Talk: 'The Quest for a Final Theory' Michio Kaku
Dr. Michio Kaku is one of the most widely recognized figures in science in the world today. He is a professor of theoretical physics in the City College of New York and CUNY Graduate Center. He has written five New York Times Best-Sellers and his latest best seller is The God Equation: The Quest for the Theory of Everything.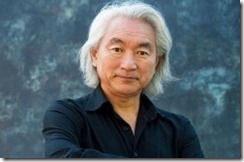 Michio Kaku
The End of Everything Debate Speakers:
Brian Greene
Brian Greene is renowned for his groundbreaking discoveries in superstring theory and best-selling books. He has been chairman of the World Science Festival since co-founding it in 2008.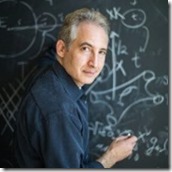 Brian Greene
Sabine Hossenfelder
Sabine Hossenfelder is a research fellow at the Frankfurt Institute for Advanced Studies, author of Lost in Math: How Beauty Leads Physics Astray and regular contributor to Forbes and the popular physics blog Backreaction.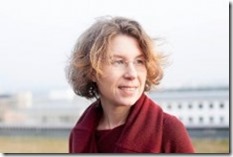 Sabine Hossenfelder
Michael Shermer
Michael Shermer is a famous science writer, historian of science, founder of The Skeptics Society, and editor-in-chief of its magazine 'Skeptic'.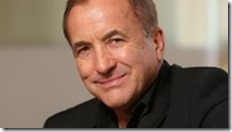 Michael Shermer
Eric Weinstein
Eric Weinstein is an American podcast host, managing director of Thiel Capital, doctor of mathematical physics and member of the "intellectual dark web".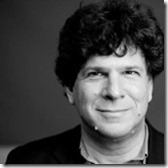 Eric Weinstein
Catherine Heymans – Debate Host
Catherine Heymans is a professor of astrophysics at the Institute for Astronomy in the University of Edinburgh.. In May 2021, she was appointed as the 11th person to hold the post and the first woman to be named Astronomer Royal for Scotland.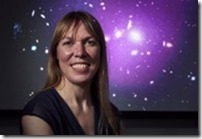 Catherine Heymans
Further details about IAI Live and the full programme for the January 10th event can be found here. By subscribing to the Institute of Art and Ideas' Premium Live subscription, viewers will be able to join all the events for free, along with the opportunity to discover and enjoy thousands of videos and articles on IAI.tv, with new releases featured daily. Alternatively, viewers can pick up a pay-per-view ticket for the upcoming event here.